Hair Business
We are into a new year and you are looking for a business to start with little capital. There are several businesses you can start with 300k Naira within the next 3 months and begin to see results in 6 – 12 months' time. Running a hair extension business is one of those businesses you can achieve tremendous success in.
While several of your friends offer these products on Facebook, Instagram, and WhatsApp status, you probably would be thinking the market is already saturated, right?
The title of the post already discouraged you from coming into this market where you are very unlikely to find new customers because of the number of people doing it.
I am sure you haven't taken enough time to do thorough market research to see if there's space for you to come in and create something for yourself.
The truth here is, there is space for you as long as you are targeting Nigerian women(the only consumer of these products). And the only way to come out on top of the competition is by branding and positioning.
Most hair business owners, I can boldly say, run this business as a means to just pass time and not with a clear cut plan to create something exceptional that can be a household name.
Which big hair business can you remember? I can bet you have scanned your head looking for one and the answer is none. Can you now see that you have a big chance of succeeding in this industry? Yes.
But how do you set up a successful hair business?
The only way to answer this question is for us to ask ourselves some critical questions.
How do we start this business in Nigeria?
What is the market size?
How profitable is this hair business?
How long will it take before I make reasonable sales?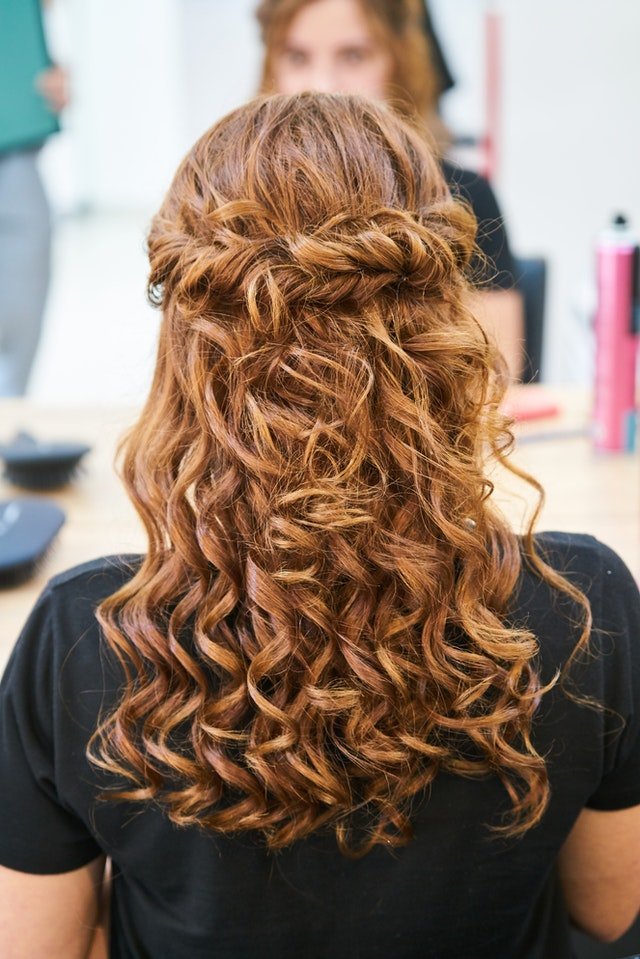 How to start a hair business
How do you want to run your hair business? Is it a dropshipper, a walk-in store, or both?
Whatever model you choose, you need one crucial aspect sorted out. And that is having a reliable supplier.
Emphasis on hair extension suppliers is more if you are running a real store. Finding one from China or India is the first step when it comes to this business.
We know it is challenging when it comes to getting contacts. If you need help with suppliers from China, you can schedule a free consultation with Brandloci today.
You want to avoid the headache that involves finding reliable contacts from China or India, shop rent, and unnecessary utility bills that come with running a walk-in store hair business? Becoming a dropshipper is the only solution.
So what is dropshipping?
Dropshipping is a retail business where you sell products you don't own and keep stock of. What this means is, when someone purchases an extension from your store, you go ahead and order from a third party and they will have it shipped directly to the customers.
It is like affiliate marketing but this time, you control the price. For example, if the product is $40 on the manufacturer's site, you can offer it on your site at $60 and make a profit of $20 for every purchase of that product.
Running a dropshipping hair business is an excellent option if you wish to start with at least 250,000 Naira. Top dropshippers in Nigeria are Jumia, Konga, and Obeezi.
While Konga and Jumia run their businesses as a marketplace and dropshipping, Obeezi runs theirs as a store and dropshipping(third model).
Market size
Who are your potential customers?
How many are interested in the product you are about to start selling?
Where are they located?
Do you know in 2016, 1.1 billion dollars was spent on Shampoo by users in Nigeria, South Africa, and Cameroon? Just think about what was spent on hair extensions and wigs last year… with bone straight trending at the tail end of 2020.
This is a big market for you to move into especially if you are a Nigeria. With over 98 million women in this country, your target audience stands at about 55 million.
This number is for women above the age of 14. Then tendency to want to look beautiful starts taking center stage when a woman hits 15. So it is ideal to keep potential customers between 15 and above.
How profitable is the hair business?
2017 business reports valued the market at 18.072 trillion dollars and are projected to reach 26.242 trillion dollars by 2026, growing at a rate of 4.6%.
In Africa, the market is currently worth over 6 billion dollars, and you know Nigeria is a huge factor in these figures.
This a region where most live on less than $2 per day but have a large percentage of women willing to fork out more than $150 on foreign hair.
If you really want to know how profitable the hair business is, looking at data from market research. It costs $1,500 and is what every penny and the information will help you make better predictions for your new business.
This market is large enough for you to come in and generate $50,000 without much stress but with better-focused effort and strategy. But can you make $50,000(19,000,000 Naira) if you invest in this business?
Let say you get hair product data from a supplier and the product plus shipping cost $75, you sell It at $100 on your website. Selling 2,000 of this product will generate you 50,000 dollars because your gain for each unit sold is $25. $25 * 2,000 = $50,000. With the right marketing system in place, my brothers and sisters, you can easily get 2,000 customers from a 55 million target audience.
I know with the figure above, you are eager to put 500,000 Naira into this and start dropshipping hair extensions and wigs in no time.
Where do you start?
Branding and positioning are the only things you need to create a business that will stand out from the crowd. Having a quality product and creating value for this market is the most important factor for competitive advantage.
As a small business and one that is about to start, you should know that you are up against big brands, and is difficult to amass rabid fans. You don't one to be another hai business owner. You want to be a brand.
What is a brand?
A brand is how customers understand your business. It is not a logo. It is not flyers and awesome graphics you post on social media. It is not a beautiful website with interesting animations. It is much more.
Building a brand requires a strategy and a process. It is not a day thing or something you do for just one month. It takes a long time to build a successful brand.
Having a reputable brand means you can easily make sales as people trust your business. Your hair business must be built to be unique and specific. You have to stand out.
If you need help with branding, we at BrandLoci are available to help you start something great. Book a free consultation with us today and have your business set up effectively.